'Pop Up' Lace is the first industrially produced paper yarn lace, engineered to create pop up tea pots that can be sculpted directly from the tablecloth or the wall hanging and was manufactured by Sakae as a one-off limited edition. Pop Up Lace was commissioned for 'Warp Factor 09', a Central Saint Martins College Touring Exhibition, Tokyo, Guangzhou, London 2009. The key focus here was to engineer a lace with a biodegradable fibre (paper yarn) yet to create a lace with relative strength, enough to be able to hold a shape, in this case a serie of tea pots.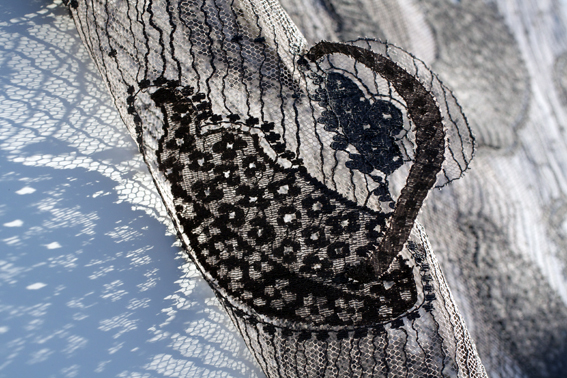 Materials: paper yarn, nylon, starch.
With thanks to: Mr. Sawamura, Mr. Tazumi, Nicole Duchamp, Carole Duchamp, and Johnny Costeux for their support in the production of the Pop Up lace.